DMAX, a premium approach to relocating companies and moving individuals
Global expertise in moving
DMAX, a specialist in premium removals, provides businesses and individuals with a full range of services. Every year, DMAX manages thousands of operations of all sizes, from helping people to move house to relocating head offices and industrial sites, treating the simplest projects with the same care as the most sensitive ones.
Moving individuals
Administrative, industrial and commercial relocations
Special relocations (laboratories, clean rooms, computer rooms, etc.)
Specialist handling (non-standard volumes and weights)
Sensitive handling operations (valuables, works of art, etc.)
Relocating archives and archiving
Storage & furniture depositories
On-site logistics and distribution logistics
Our goal: zero faults and 100% satisfied clients
Founded in 2006, DMAX provides companies and individuals with a range of premium services. It is supported by experienced teams and uses rigorous methods, major innovations and powerful material resources. It is motivated by a constant determination to deliver the perfect service to each and every one of its clients.
Our premium approach is based on three complementary factors, and it is these factors that constitute a source of added value for DMAX and create its uniqueness:
a thorough understanding of client challenges and expectations;
the capability to develop innovative human and technological solutions that simplify and secure operations;
a rigorous approach and total commitment – from each person involved and at each and every stage of the move.
DMAX leaves nothing to chance.






average length of service (in years)

DMAX, a success story… Stay tuned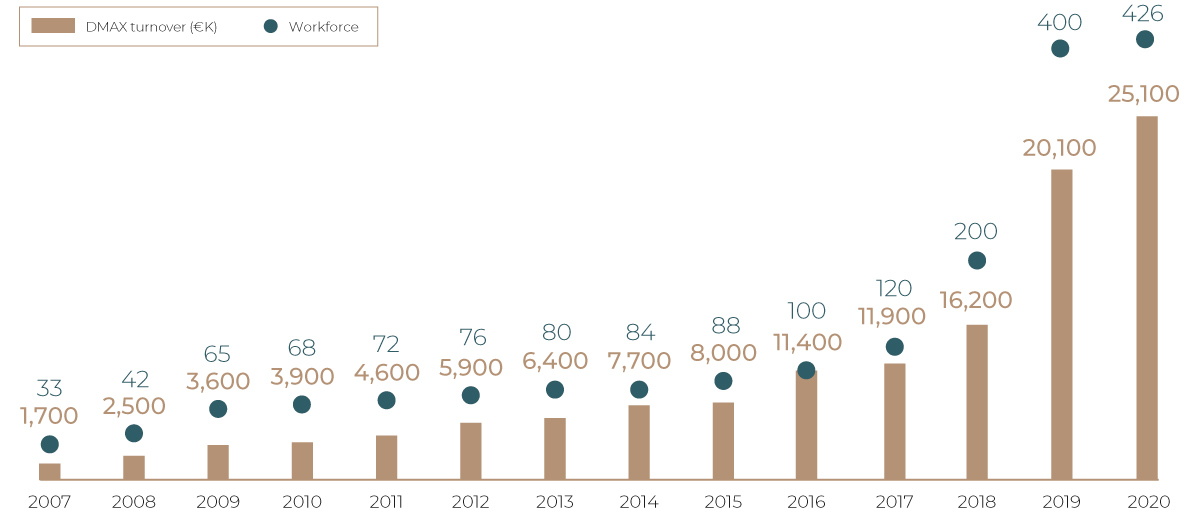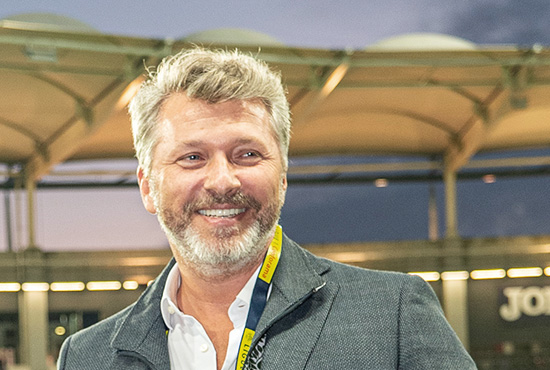 "We are constantly seeking to develop and improve the removal business"
The DMAX model is unique. Since our creation, we have constantly sought to reinvent our profession and put an end to the sometimes old-fashioned or simplistic image of sheer brute strength associated with the world of removals. We invest in people, we focus on training and technological innovation, we develop tools and processes and we invent new services.
Today at DMAX, we hire coordinators and team leaders who have between two and five years of further education. We prefer to hire our own removal experts, rather than being overly reliant on temporary workers or subcontractors.  DMAX enjoys a relatively constant stream of business throughout the year – something which is rare enough in our line of business to make it worth our while highlighting it The result is that we are able to hire most of our employees on permanent contracts. This means that our staff are not simply passing through – their average length of service is seven years, which is a record in our profession. Co-optation is very much in evidence at DMAX. Our movers often co-opt their children, brothers, sisters, cousins or friends to forge a career with us.
We develop sales management, schedule management and fleet management tools. We innovate in terms of hardware solutions and services: inventory software, radio-labelling of objects, vehicle geolocation, emergency removal services, etc. In short, we are constantly pushing back the boundaries to ensure that we provide our clients with satisfaction.
For DMAX, ensuring that the services that we deliver are of premium quality is a sacred principle. We want to offer our clients the best possible removal service, and at the right price. And we want to do this without ever compromising on our social responsibility. Our management system has obtained triple certification – ISO 9001 (Quality), ISO 14001 (Environment) and OHSAS 18001 (health and safety at work). This reflects our desire to become the leading removal and relocation company for companies and individuals – both in France and abroad.
Free quote for individuals or businesses
Briefly describe your project. We'll get back in touch quickly.