DMAX makes moving easier with its innovations
DMAX's uniqueness and strength are due in large part to its creativity, and to its ability to innovate in order to make moving easier and more efficient. Since it was founded in 2006, DMAX has been fully engaged in modernising the removal business, developing and improving it by creating new products and services that are real breakthroughs.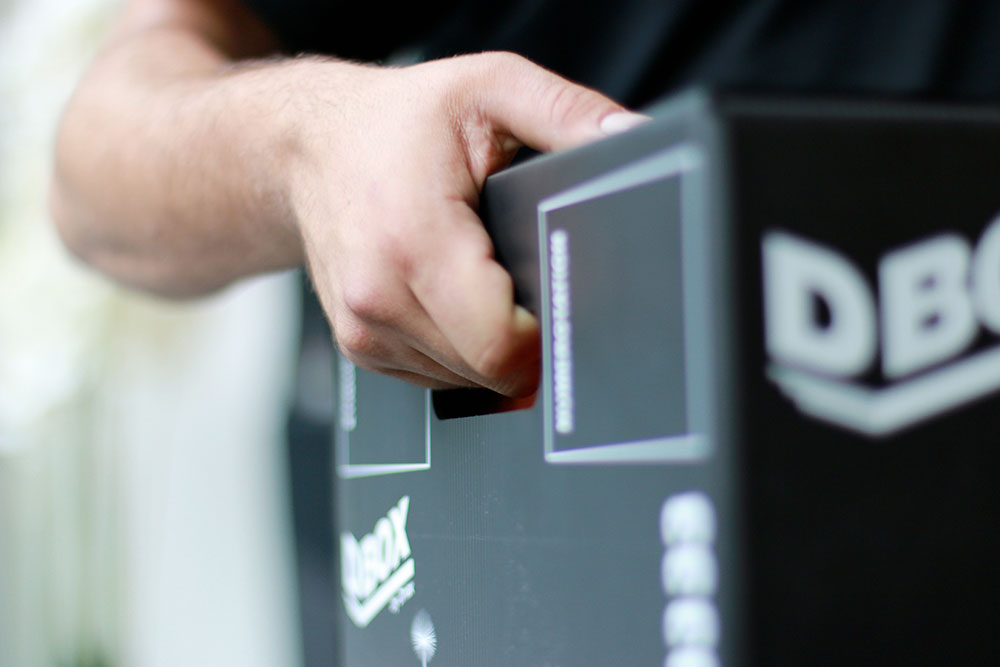 A real ecological, technological and economic innovation
D-BOX® is made of cellular polypropylene, recycled and recyclable material It can be reused more than 40 times and has five major advantages:
Can be assembled in under 10 seconds, without adhesives or glue
Increased rigidity and tightness
Easier to handle
Can be lead-sealed if required
Same cost as standard cardboard boxes*
The D-BOX® is available in black, different colours and in a version for computers (format is suitable for transporting screens, CPUs and other computer peripherals). The D-BOX® has made traditional moving boxes look decidedly old-fashioned. It has been copied many times… but never improved upon.
*provided the D-BOX® is returned at the end of the move.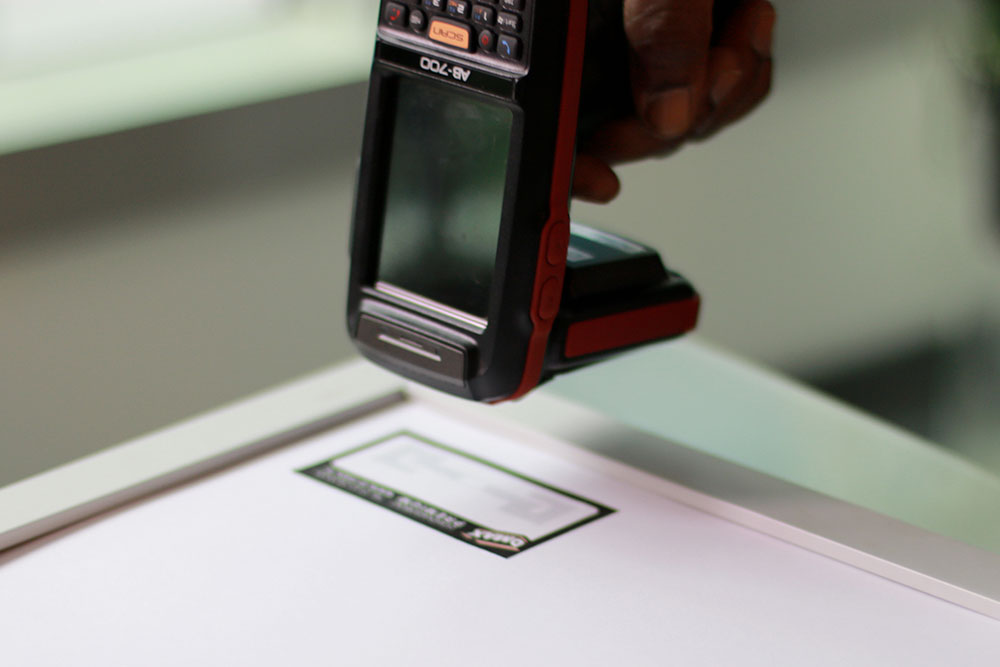 The radio labelling system that makes moving secure
TRACK-MAX® is the first RFID (Radio Frequency Identification) system developed in France for moving. It can be used to identify and track objects being moved. Each box, piece of furniture or item of equipment is marked with a smart label containing information (detailed contents of the box or piece of furniture, provenance, destination, etc.) which can be read with a scanner or portal at any point during its journey. TRACK-MAX® is an optional service with numerous benefits:
Remote identification of the contents of the box or furniture item
Contents of boxes and furniture items are kept perfectly confidential
Boxes can be tracked in real time, with individual object tracking
Can be coupled with vehicle GPS systems
Enhances after-sales efficiency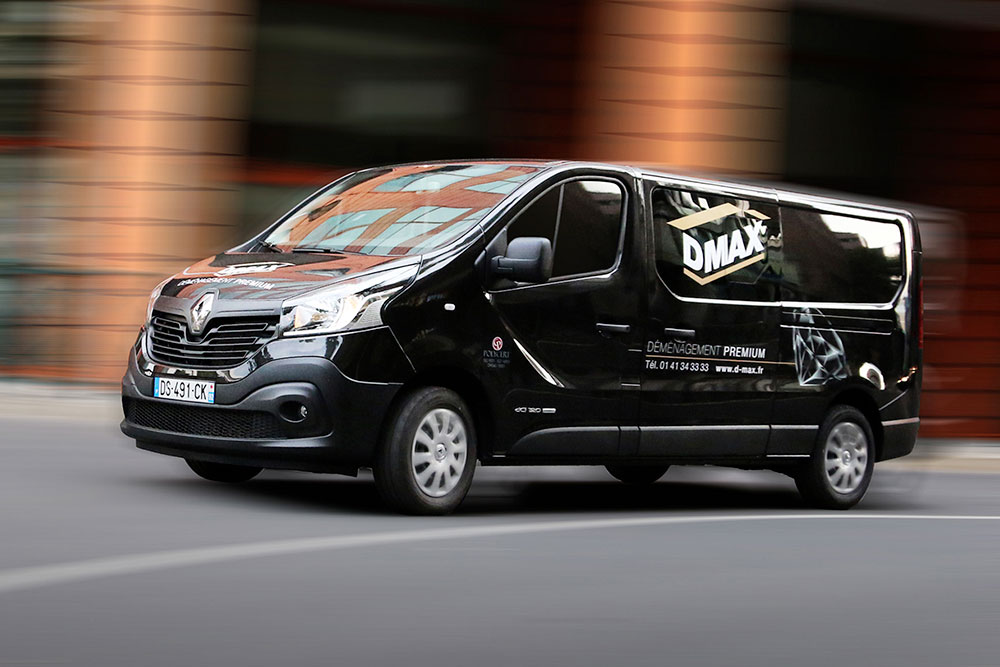 Movers on site in under 4 hours!
Perhaps you need to perform an emergency internal or external relocation, set up a meeting room, move some archives or workstations, or assemble or disassemble some equipment? DMAX provides you with all the material and human resources you need so you can get it done in under four hours. Scooter, car, van, lorry: SPEED-MAX® adapts to your needs.
Troubleshooting
Emergency operations
Backup in the event of anything unexpected
Guaranteed response in under 4 hours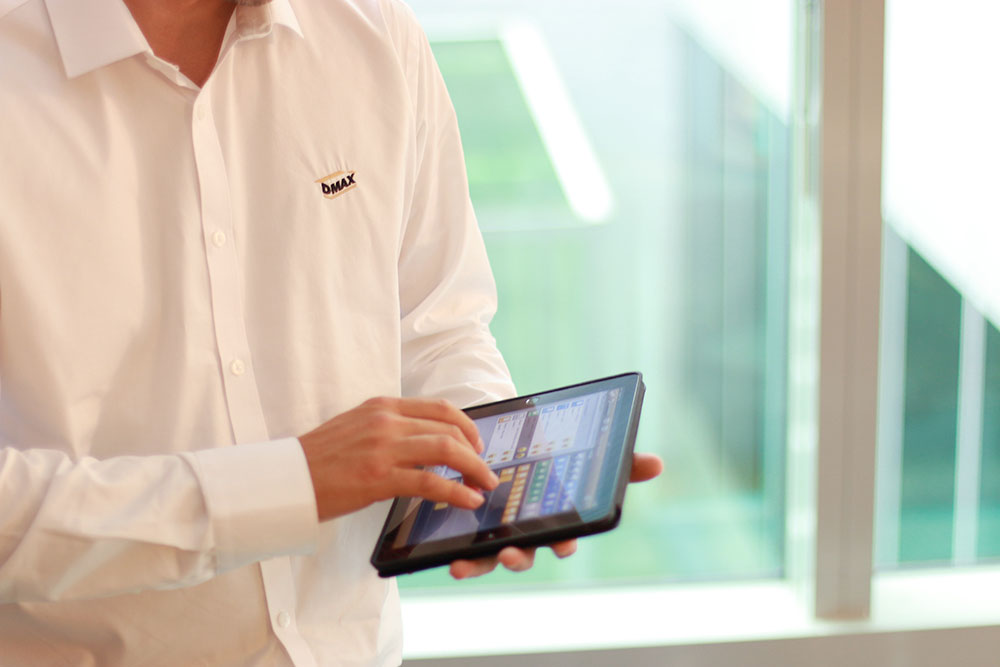 The application that speeds up project preparation
All the information needed for your move, including the details of volumes, are recorded on site, thanks to an iPad application. The result is valuable time savings when conducting technical inspections. After the visit, DMAX is able to provide a comprehensive inventory and an initial estimate of the costs involved.
Application dedicated to moving
Easy data logging
Real-time inventory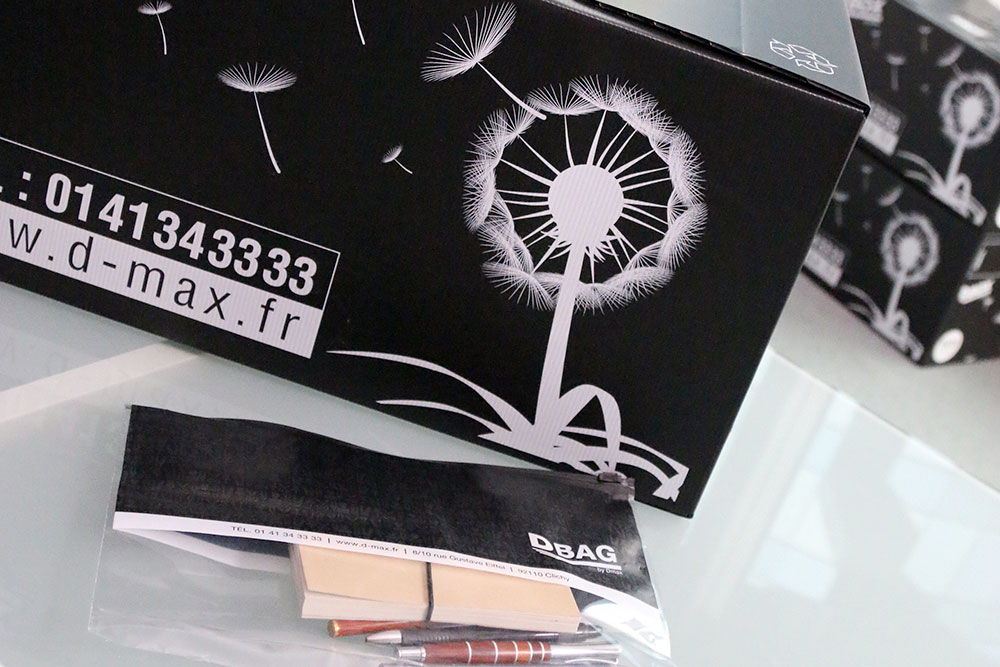 Showcasing the extra special attention to DMAX pays to detail
People can use this recycled plastic pouch during business relocation operations for all their small office supplies. That way, they don't have to leave their personal effects rattling around in boxes.
Recycled pouch
Small personal objects are kept separate
Time savings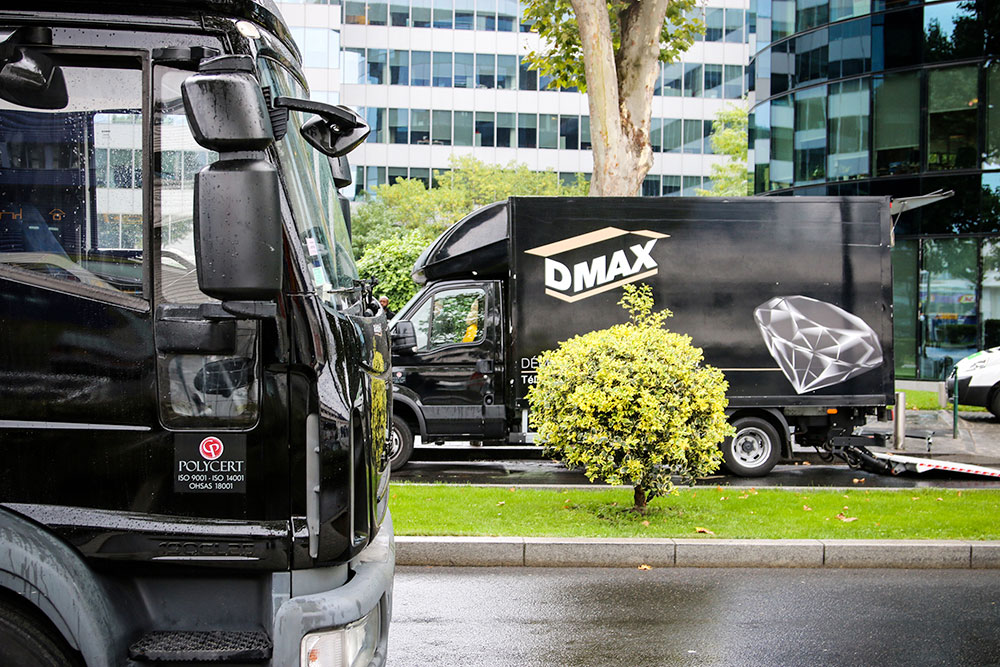 100% web-based fleet management solution that leaves nothing to chance
With the help of advanced features, DMAX can track each vehicle's exact journey. This way, clients can be warned of any delays, and a local team can be sent as backup if required. It also reduces fuel consumption, encouraging people to drive responsibly and economically. The accelerator sensors with which our vehicles are equipped send information in real time to our drivers so they can correct their driving style.
Real-time tracking of all vehicles
Specific information sent to the client
Driving style monitoring
Free quote for individuals or businesses
Briefly describe your project. We'll get back in touch quickly.