DMAX, domestic and international removal and relocation services
Since 2006, DMAX has been helping people to move home and relocating companies throughout France and internationally.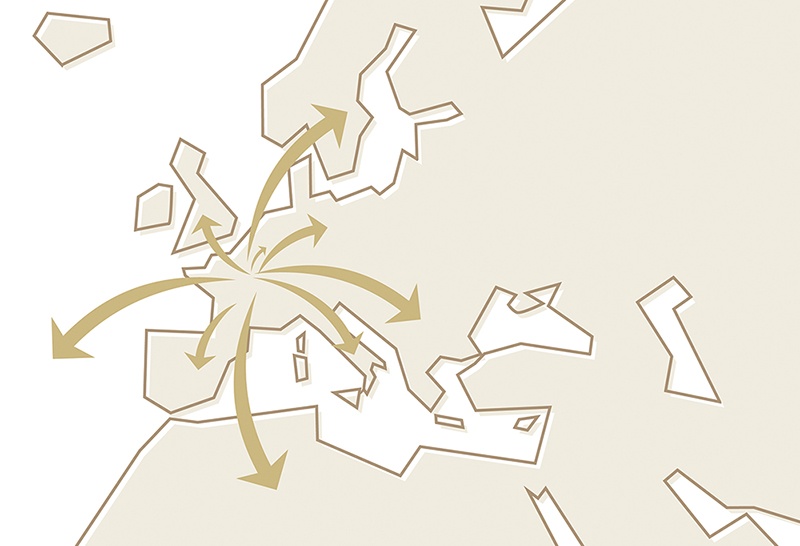 Every year, DMAX undertakes thousands of removals and relocations to regions throughout France: it helps people to move home, it helps companies with internal and external relocations, it helps with special or sensitive relocation operations, etc.
Whatever the distance and destination, DMAX offers premium services. For each operation, processes are rigorously deployed that DMAX has developed, together with all the human, material and technological resources for which it is well known.
DMAX provides regular cross-border connections (Belgium, Luxembourg, Germany, Switzerland, Italy, Spain, etc.). DMAX is also able to move people and businesses to other European countries (Portugal, Austria, Denmark, Netherlands, Poland, etc.). We have entered into framework agreements with some of our clients so we can handle removals for all their expatriated employees.
For intercontinental removal or relocation operations over longer distances (Africa, Americas, Asia, Oceania) and particularly to North African countries, DMAX works in partnership with leading companies that enable it to provide premium services on all continents. DMAX supports its clients throughout the operation and provides all the necessary guarantees for an international move. To get a quote and find out what administrative procedures need to be completed, complete our online form. It will only take a few seconds. A DMAX advisor will then get in touch with you and give you a quote tailored to your needs and your challenges.
Free quote for individuals or businesses
Briefly describe your project. We'll get back in touch quickly.